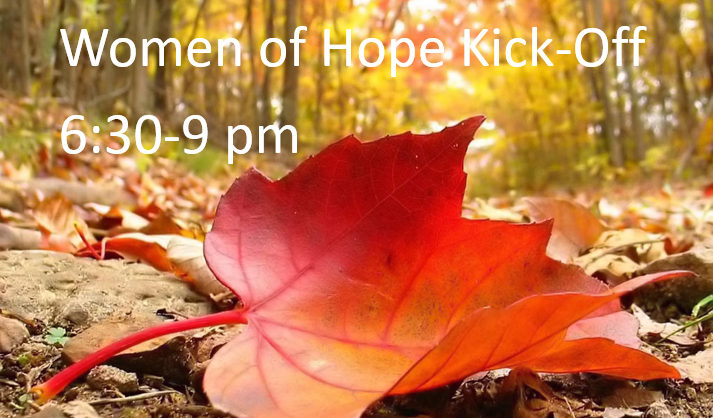 Friday, September 21, 2018, 6:30 PM - 9:00 PM
Women of Hope strive to support each other in our everyday quest for excellence in our relationship with Christ. Women of Hope offers this activity knowing we gain encouragement and fulfillment from our time together. Check out this year's Kick-Off for women here at Hope. Friday, September 21, at 6:30 pm we will begin our event with a time of worship, followed by "What's coming", games, laughter, prayer and refreshments!
A fun time for our women of Hope.