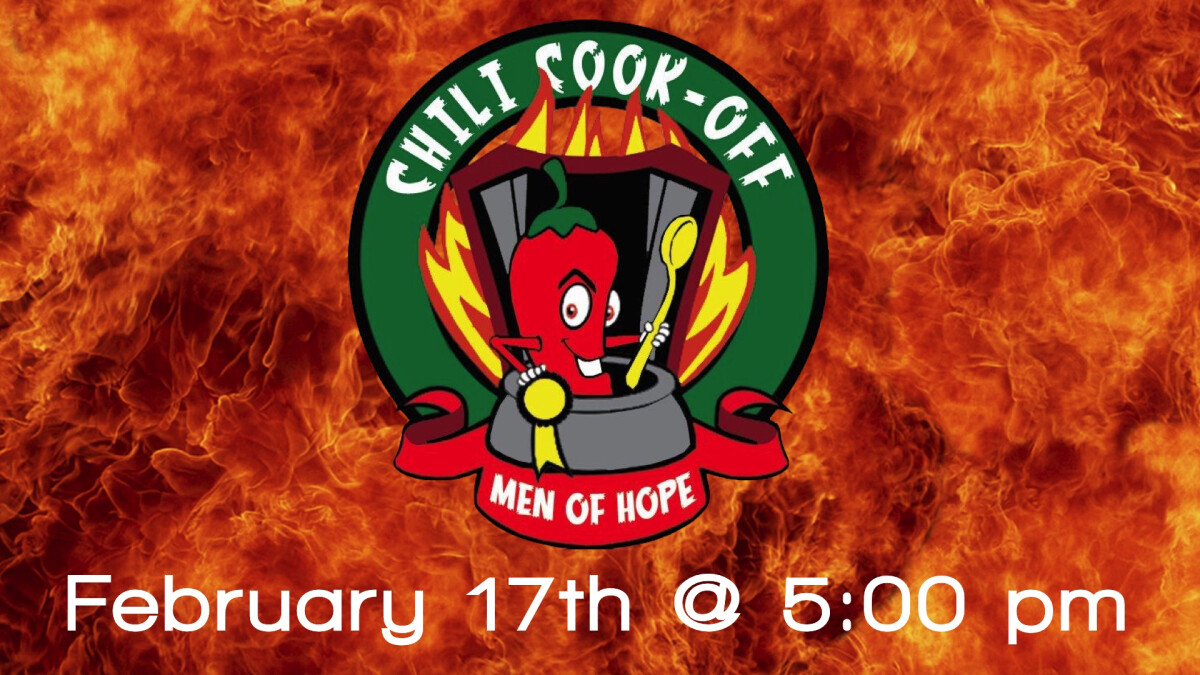 Saturday, February 17, 2018, 5:00 PM - 8:00 PM
Men of Hope - come out and enjoy our 7th annual Chili Cook-Off. Sign up by calling in the office at 815.623.6545 or email Pastor Brad.
If you have a favorite chili that you would like to enter in the Cook-Off, contact Pastor Brad at . There are limited spots for chili available so sign up your entry soon!