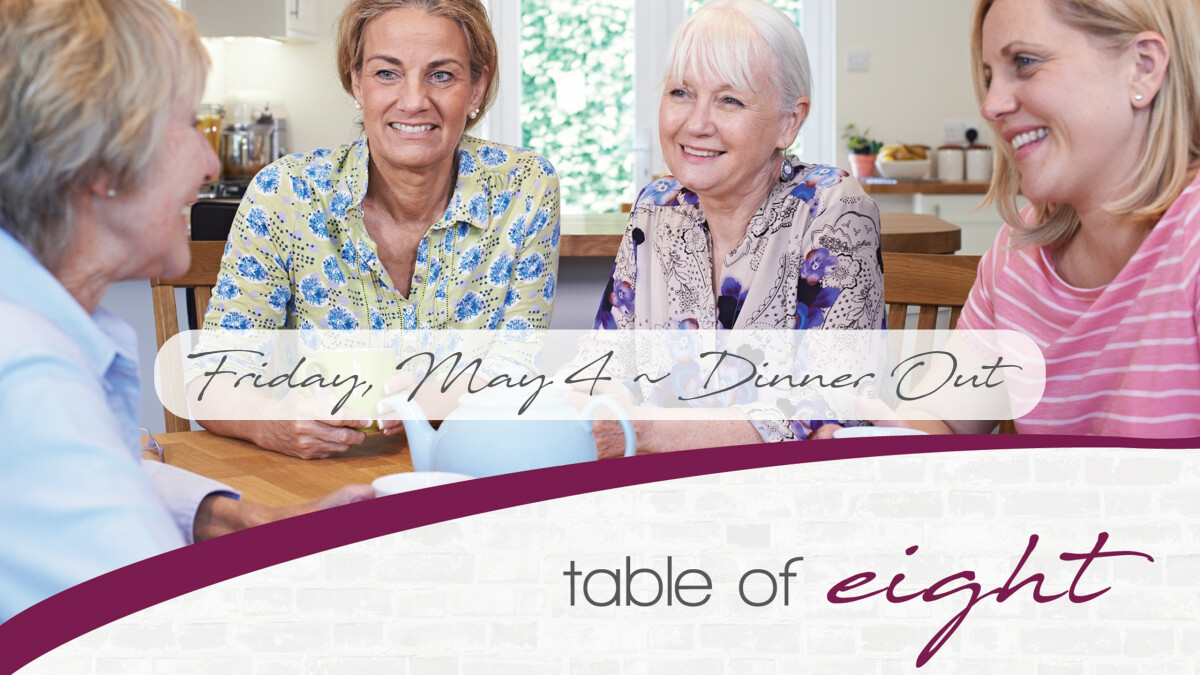 Friday, May 04, 2018
Our end of the year Table of eight will be held Friday, May 4 with a "dinner out". Sign up to be a host or a guest by contacting us at or call 815.623.6545.
The host for the "dinner out" will choose a restaurant and contact the other 7 ladies letting them know where and when they will meet for an enjoyable evening of fellowship and fun.