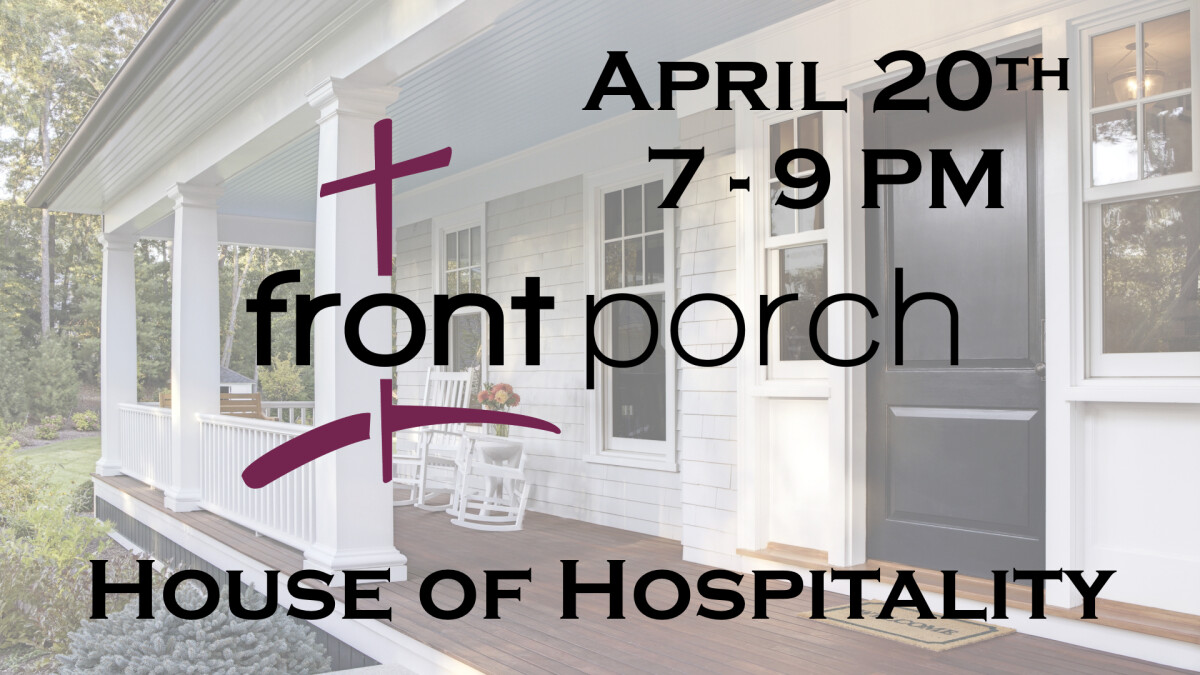 Friday, April 20, 2018, 7:00 PM - 9:00 PM
House of Hospitality
Friday, April 20, 7-9 pm

Won't you join us on the Front Porch on Friday, April 20, to relax AFTER the business of the week.
Here is a chance to make new friends~~put the cares of the day behind~and relax. Doesn't that sound like a great experience~~one you could invite a neighbor or co-worker to?

Bring a recipe with you to give away!