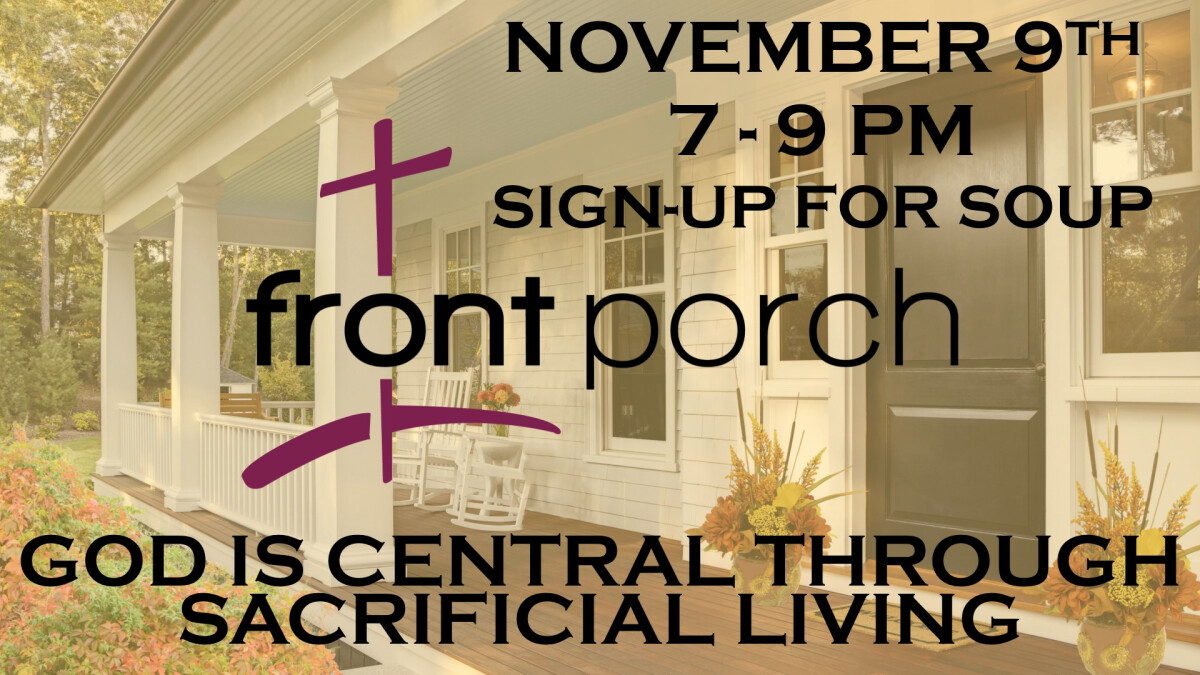 Friday, November 09, 2018, 6:00 PM - 9:00 PM
God is Central Through Sacrificial Living
Friday, November 9, 7-9 pm
(6 pm if you come for soup)
Won't you join us on the Front Porch Friday, November 9 BEFORE the busyness of the holiday season takes over!
Here is a chance to make new friends ~put the cares of the day behind and relax. Doesn't that sound like a great experience one you could invite a neighbor or a co-worker.
Come at 6 pm for soup. Sign-up in the church lobby TODAY Oct. 21,or Sunday, Oct 28 & Nov 4. Forgot to sign-up while you were here at church, then just give Carolyn a call in the office at 815.623.6545.
Bring a can of food along to support our church pantry as we get closer to the holidays and the needs escalate.
If you need a ride, please call the office at 815.623.6545 and we will do our best to make arrangements for you!