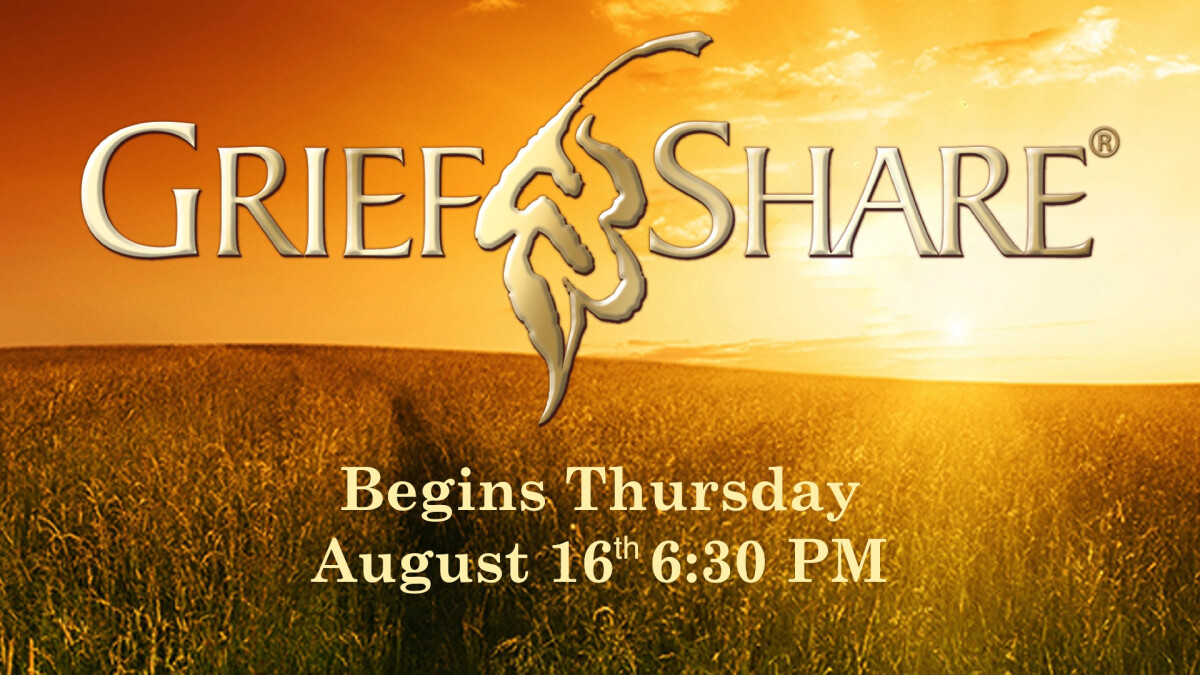 Every Wednesday, from 08/16/2017 to 11/08/2017, 6:30 PM - 8:30 PM
It hurts to lose someone.
Find help at GriefShare.
GriefShare is a friendly, caring group of people who will walk alongside you through one of life's most difficult experiences. You don't have to go through the grieving process alone.
A weekly GriefShare group meets at Hope Church for a 13 week session beginning Wednesday, August 16 at 6:30 in the Fireside Room.
Cost is $20 with scholarships available.