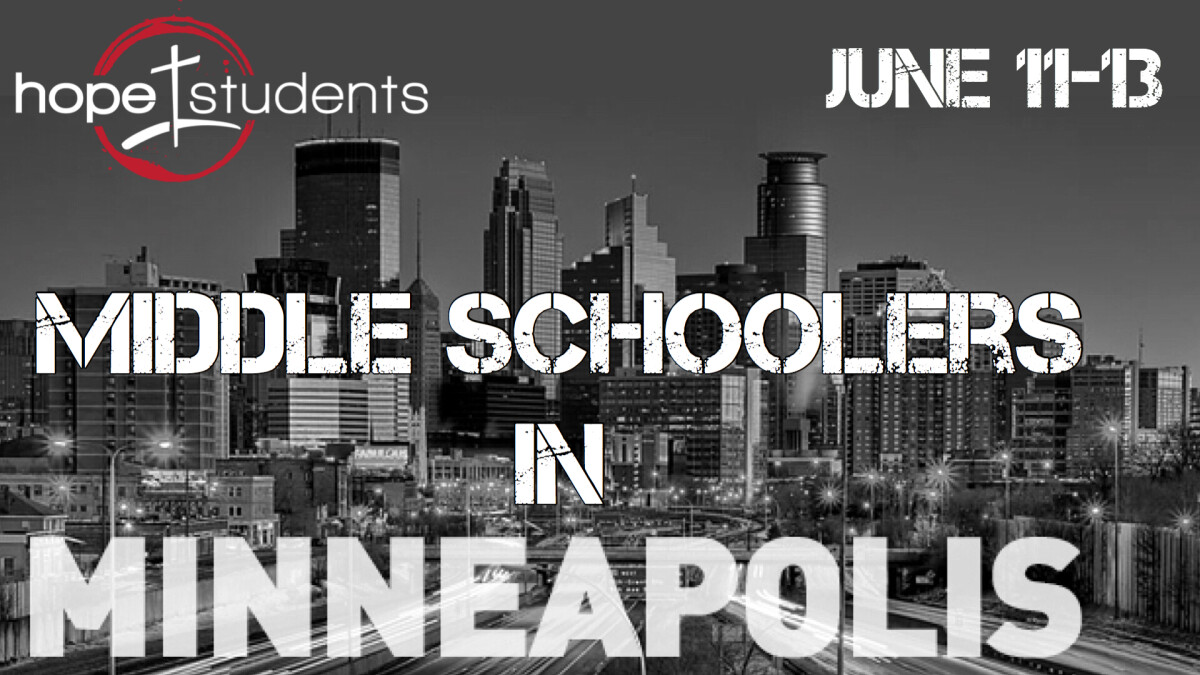 Monday, June 11, 2018 - Wednesday, June 13, 2018
Middle school students are headed to Minneapolis this summer, June 11-13. The primary focus of this trip is to grow together as a community. We want our students to bond and form significant connections with other students and leaders and this is a great environment for these things.
We also want to use this time to focus on our ability to meet other's needs as a group, and reflect on what it means to be a body together. For this reason, we will be serving with Feed My Starving Children while there, as well as having devotional times set aside each day for reflection.
Check out the information below and register before May 6!