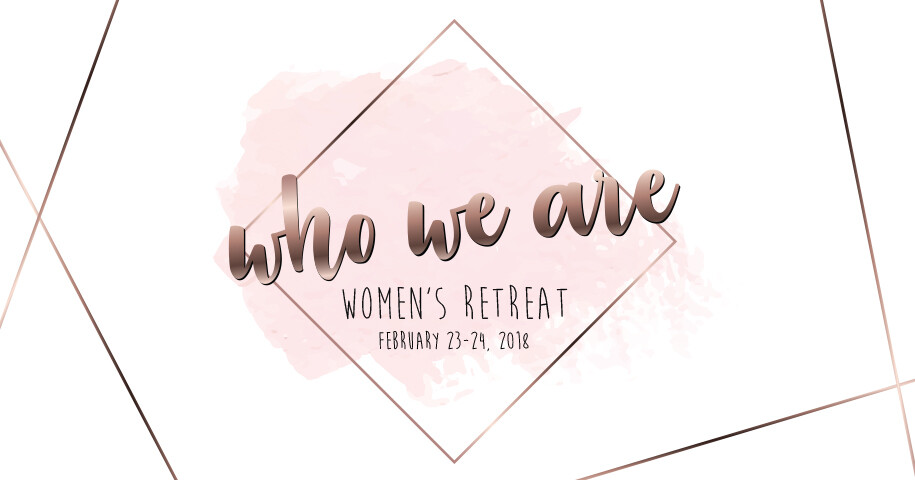 Friday, February 23, 2018, 6:00 PM - Saturday, February 24, 2018, 3:00 PM
On February 23-24 the Women of Hope will come together for our annual winter retreat exploring the topic of Who We Are.
Our guest speaker, Rachel Inouye, will speak on this topic beginning with a Friday night session, 6-7 pm, on "I Know Who I Am" (Our Identity in Christ including a gospel presentation), which will be for moms, future moms, grandmothers, aunts, or anyone interested. Childcare will be provided. Then everyone is welcome to join us from 7-9 pm for a Friday night coffee house experience with specialty drinks and snacks in the Youth Room along with optional activities.
Saturday morning at 8 am a continental breakfast will be served followed by 2 sessions. Rachel will begin at 9 am on "I Know Whose I Am" (The daughter of the King) and speak again at 1 pm on "I Honor Who You Are" (My sister in Christ). Lunch will be offered at 11:30 am. Childcare will not be available on Saturday.
The cost for the retreat will be $35. Please mark your calendar and be sure to register between February 4 and February 18. Either register by clicking the button below, in the church lobby Sunday mornings OR call the church office at 815.623.6545.
We look forward to spending time together growing in God's Word and in our relationships with one another.