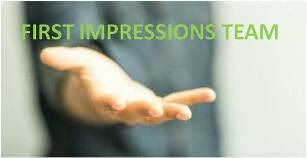 Sunday, August 20, 2017, 12:00 PM - 1:00 PM
FIRST IMPRESSIONS TEAM (Valets, Greeters and Ushers)
If you are currently serving as a valet, greeter or usher – or think you might enjoy serving in that capacity – please plan on attending a luncheon/training session on Sunday, August 20 immediately after second service.
Whether you have been a valet, greeter or usher for years or are a true rookie, we want you to participate in the training as we will be introducing a few new concepts by building on what you are already doing well. Our goal is to truly be a warm, welcoming church that is very intentional about the way we greet visitors and get new attendees assimilated into our church family.
Contact the church office or email Randa Noble at We look forward to seeing you for lunch on August 20. Please R.S.V.P. by August 13 so we have plenty of food on hand.